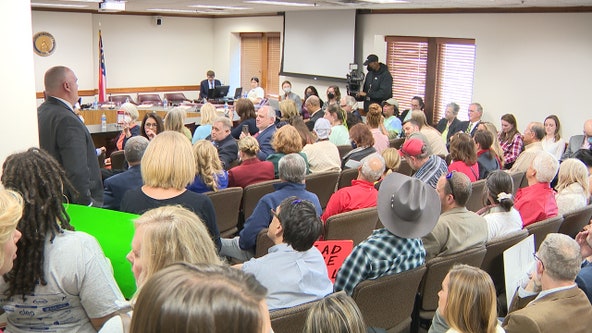 A bill overhauling Georgia's mental health care system is sparking controversy.
House Bill 1013, called the Mental Health Parity Act, approved a revised version of the bill Monday.
Supporters and critics of the bill showed up to the House Senate Health and Human Services Committee meeting.
"State's not the right place for healthcare to be," said Michele Sarkisian. She said she vehemently opposes HB 1013.
"It's primarily because there is such ambiguity in the language. This is a pharma windfall. When you think about all the mental illnesses, ADHD falls in there, ADD falls in there, anxiety falls in there. And it's a pharma windfall," Sarkisian said.
Meanwhile, some said it will bring much needed support to those with mental illnesses.
"When I was 17, I went to treatment for the first time for a substance use disorder. Insurance covered me up to a period of time. And then afterwards, it was up to my parents to pay. Well, the next time I went and tried to get treatment, I was pre diagnosed, and the insurance companies were not supportive," said Brian Kite, who showed up to support the bill.
The bill would require health insurance companies that offer mental health coverage to treat mental illnesses the same way they treat physical illnesses.