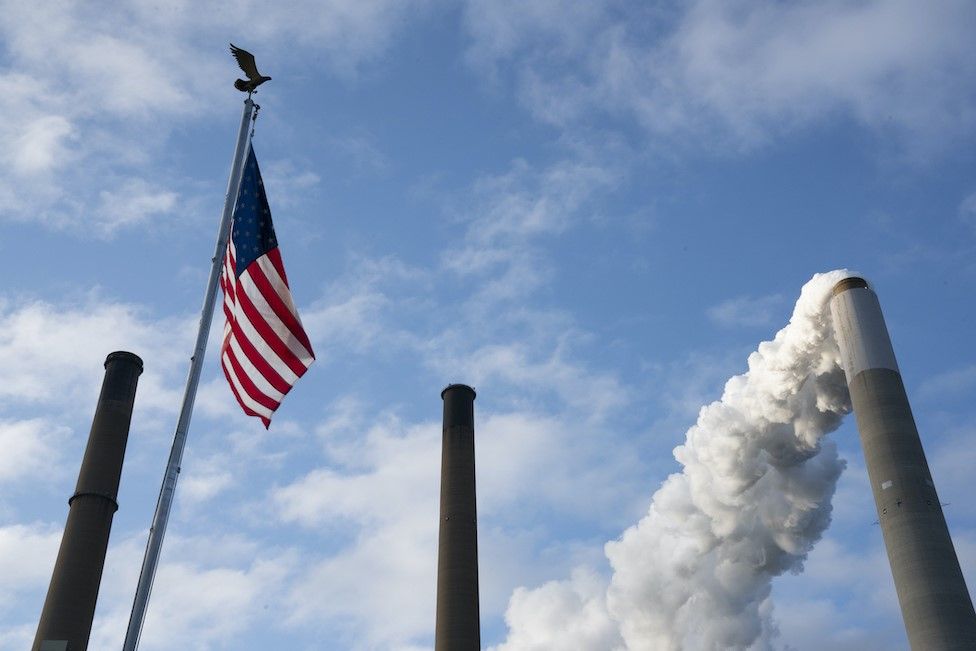 The Supreme Court has heard arguments in the most significant environmental case in a decade, which could undermine President Joe Biden's climate plan.
At issue is the authority of the Environmental Protection Agency (EPA) to limit emissions from power plants under the landmark Clean Air Act.
The 6-3 conservative majority court on Monday sounded sceptical of the EPA's authority to issue broad regulations.
But it is so far unclear how the justices will rule in this case.
The justices took up an appeal from 19 mostly Republican-led states, led by coal producer West Virginia and joined by some of the nation's largest coal companies, which challenges the EPA's power.
A ruling that limits the EPA's authority may undercut the Biden administration's plans to cut the country's greenhouse emissions in half by 2020.
It could also have broad consequences for regulatory efforts far beyond the environment – including consumer protections, workplace safety and public health.
The case has a curious twist – the court took on the appeal even though the federal regulation at the centre never actually took effect. There is no EPA plan currently in place to address carbon emissions from power plants.