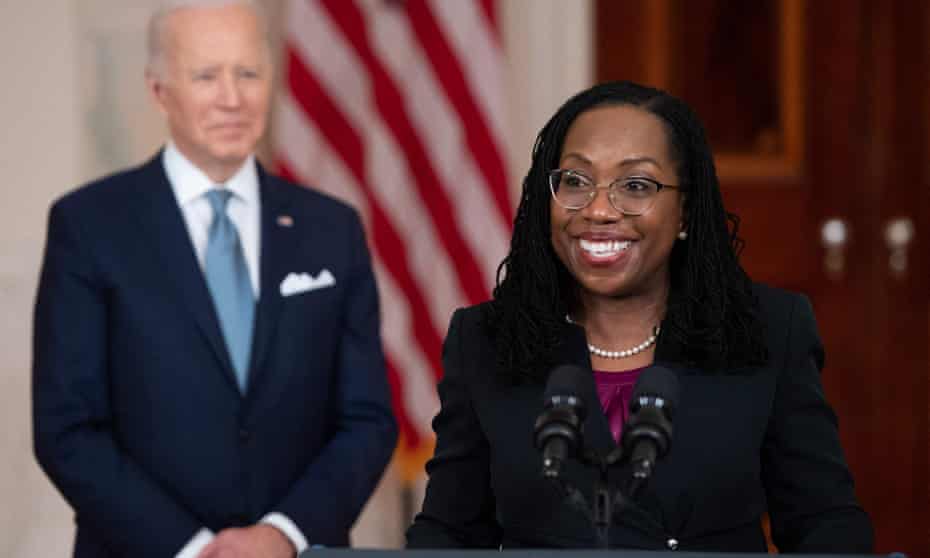 The supreme court nomination of Ketanji Brown Jackson should be placed "beyond politics", the politician who extracted Joe Biden's politically priceless promise to instal the first Black woman on the court said on Sunday.
Biden introduced Jackson as his pick to replace the retiring Stephen Breyer this week.
Some Republicans have complained that nominations should not be made on grounds of race or gender – ignoring promises to put women on the court acted on by Ronald Reagan and Donald Trump.
Others have complained about how Democrats treated one of Trump's nominees, Brett Kavanaugh, who denied allegations of sexual assault. Others have objected on ideological grounds, for example Lindsey Graham, a member of the Senate judiciary committee, claiming the Jackson nomination was the work of the "radical left".
James Clyburn, the South Carolina congressman and House Democratic whip whose endorsement both propelled Biden to the presidential nomination and produced his promise to pick a Black woman, appeared on Sunday on CBS's Face the Nation.