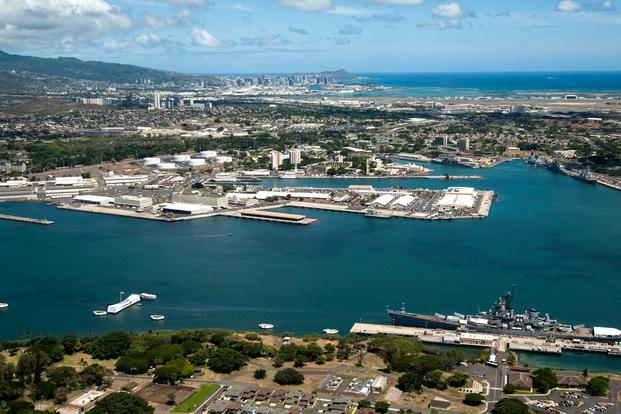 Petroleum has been found in water from a Navy-managed treatment plant in Honolulu, the Hawaii Department of Health announced Wednesday.
Health officials said testing at Red Hill Elementary School showed positive results for petroleum in the drinking water and they planned to send samples to California for further analysis.
The tests followed complaints that began Sunday from residents at Joint Base Pearl Harbor-Hickam that their tap water smelled like fuel and had an oily sheen.
Families posted on social media and notified authorities they were experiencing symptoms as a result of exposure to the water, including rashes, nausea and nosebleeds from the odor and contamination.
Navy officials initially said they examined the wells servicing the affected neighborhoods and found no signs of a smell or fuel.
On Tuesday, however, the Hawaii Health Department said that all customers of the Navy's water system, which serves roughly 93,000 people at Joint Base Pearl Harbor-Hickam and elsewhere, should avoid drinking or cooking with the water or using it for oral hygiene, even if they didn't smell anything wrong.