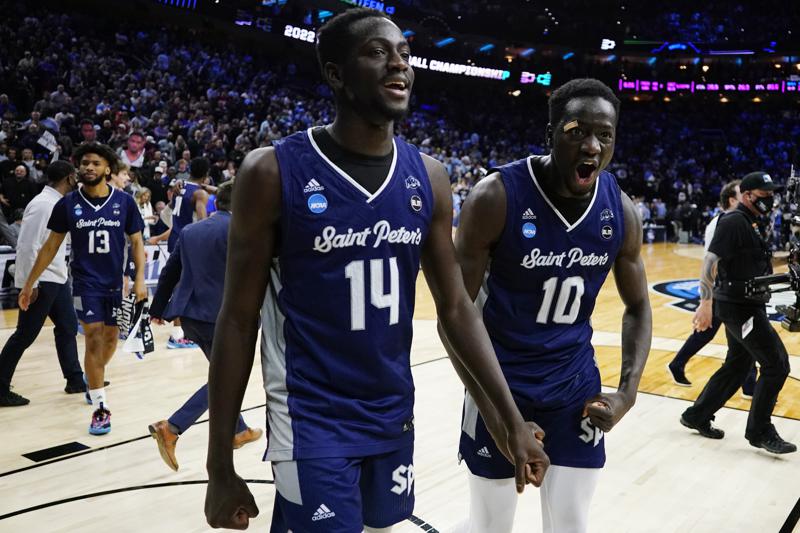 A look at what's happening in the NCAA Tournament today:
GAME OF THE DAY
SAINT PETER'S VS. NORTH CAROLINA
Saint Peter's startling win over mighty Kentucky was written off as an accident, a happy one for fans who love seeing the little guy rise up to knock off a behemoth in the NCAA Tournament.
It followed then that the 15th-seeded Peacocks' win over Murray State was a coincidence, again, a savory one for everyone who loves an underdog story.
Now the ever-growing legion of Peacocks fans — folks who'd never heard of Daryl Banks III, Clarence Rupert or Doug Edert two weeks ago — hold to the belief the Sweet 16 upset over powerful Purdue established a pattern, one that could take the little school from Jersey City, New Jersey, right to the Final Four.
All that stands between the Peacocks and Bourbon Street next week is No. 8 seed North Carolina, one of the bluest of the bluebloods, in the East Region final in Philadelphia, a 93-mile drive from their campus.