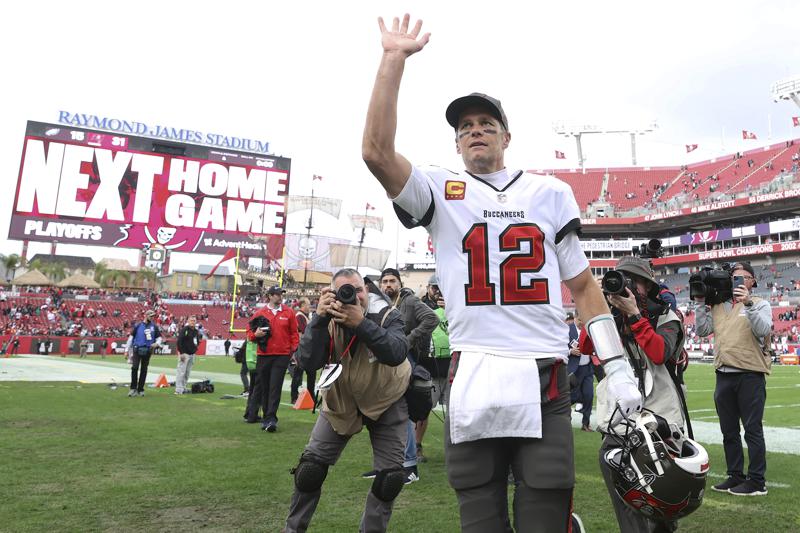 Tom Brady has reached the point where each game could be his last.
The 44-year-old seven-time Super Bowl champion said in late September he plans to play at least one more season, but he's indicated several times since that returning will be a family decision.
Brady is under contract for 2022 with the Tampa Bay Buccaneers, who host the Los Angeles Rams in an NFC divisional playoff Sunday.
If the Rams beat the Buccaneers to advance to the NFC championship game, some are speculating it could be the final game in Brady's unprecedented career. Asked last month when he'll know it's time to retire, Brady said:
"That's a good question. I don't know. I think I'll have to just, after every year, think about what the situation looks like for me, personally and professionally. Obviously, I love playing; I don't think my love will go away. I think I'll be able to do it, it's just the other things are kind of happening in my life, in regard to family situations. My kids are not getting younger, and I want to make sure that they get what they need, too."