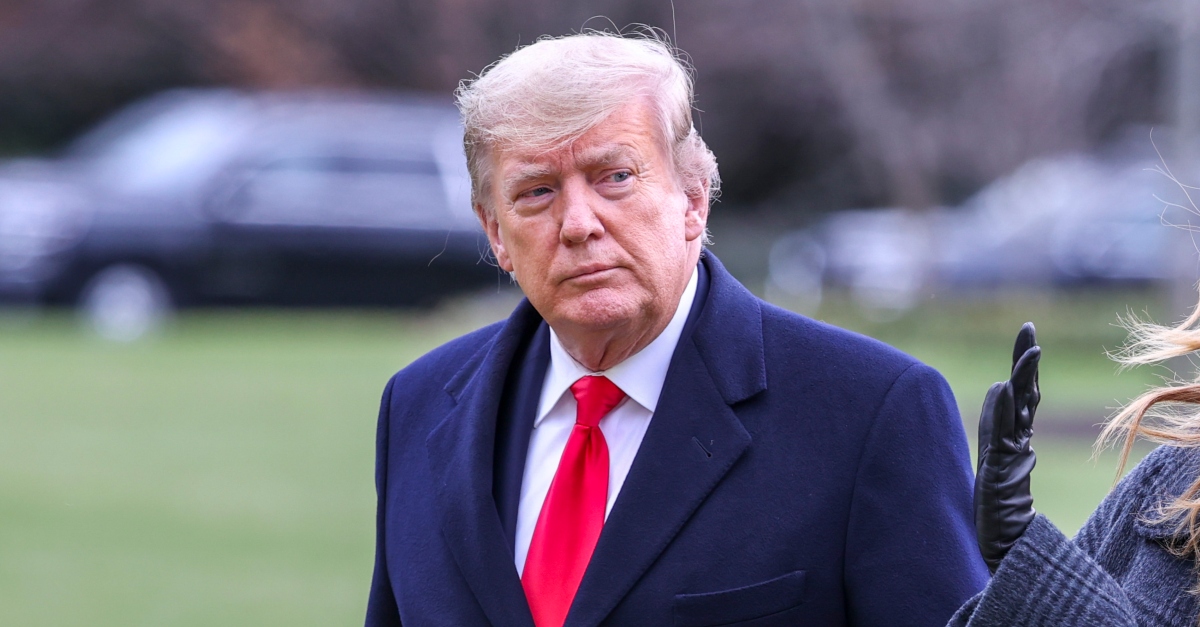 Former President Donald Trump still wants a wall on the southern border. And he said it's Democrats' fault it hasn't happened yet.
On this wet, humid Wednesday on the South Texas border, Trump met with Texas Gov. Greg Abbott, Texas Lt. Gov. Dan Patrick and more than 20 House Republicans and local border officials to discuss efforts to build a wall, an echo of years and campaigns past.
The visit served Trump a public space to vent his frustrations, and served as an act of loyalty of sorts for the Republicans clustered around him. It also highlighted Republicans' desire to push immigration to the forefront amid the ongoing border crisis.
Trump flew into the Rio Grande Valley in the morning and sat next to Abbott for a roundtable with Republicans and Texas leaders on efforts to build the wall. He mostly stayed on message during his remarks at the roundtable, touting his administration's immigration policies, such as building the border wall and his "Remain in Mexico" policy.