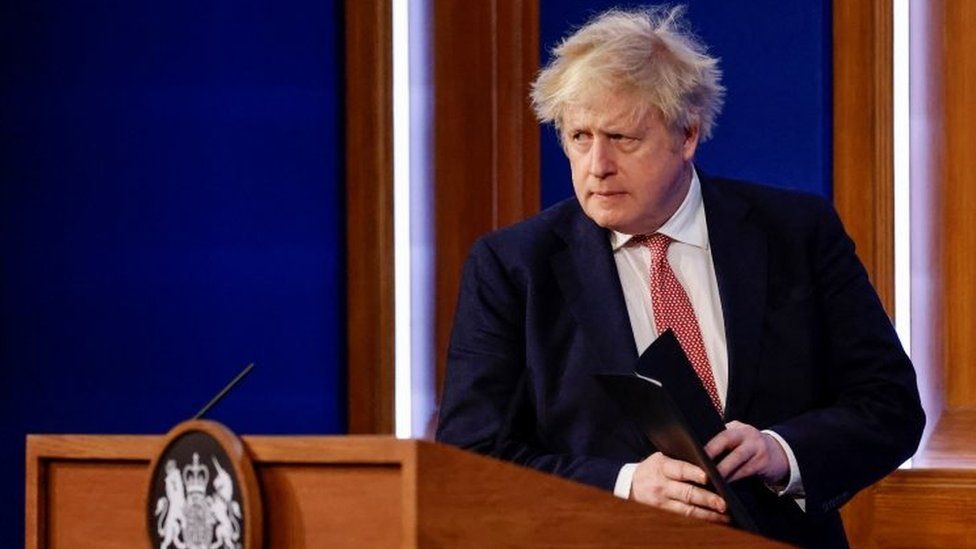 The UK government has said it will sanction Russia over President Vladimir Putin's decision to recognise two breakaway regions in eastern Ukraine.
Recent legislation will be used to impose restrictions on people and organisations linked to Russia, the BBC understands.
Government sources say sanctions would be "ratcheted up" in the event of a Russian incursion of Ukraine.
The foreign secretary said Russia's actions would not go "unpunished".
In a tweet, Liz Truss she confirmed sanctions would be announced on Tuesday "in response to their breach of international law and attack on Ukraine's sovereignty and territorial integrity".
Several of the UK's western allies, the US, France and the European Union, made similar statements, condemning Mr Putin's move and promising sanctions.
Hours earlier, Mr Putin signed a decree recognising the independence of the self-declared people's republics of Donetsk and Luhansk in eastern Ukraine.
Russia recognises Ukraine separatist regions
Criss-crossing Ukraine with President Zelensky
Satellite images show Russian activity near Ukraine