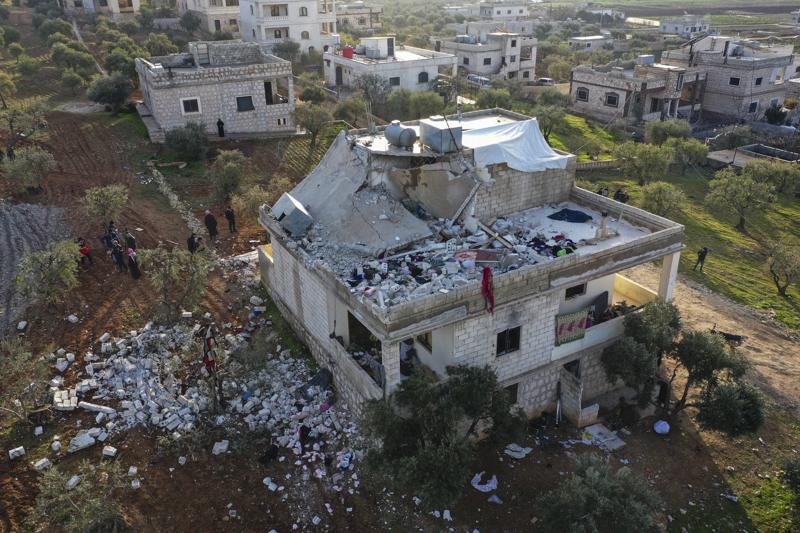 Facing criticism for civilian deaths in U.S. airstrikes, President Joe Biden targeted the leader of the Islamic State group on Thursday in an approach — a ground raid by special forces — that was riskier for American troops but intended to be safer for the innocent.
Dozens of U.S. commandoes landed outside Abu Ibrahim al-Hashimi al-Qurayshi's Syrian hideout and warned people in nearby homes to stay inside, U.S. officials said. As one of their first moves, they called out to families living inside the same building as al-Qurayshi. By the time the operation ended, the officials said, 10 civilians had been led to safety.
But the U.S. raid still brought the deaths of women and children. Al-Qurayshi's wife and two children were killed along with the militant leader when he detonated a suicide bomb. A lieutenant of the militant leader and that man's wife also died along with a child, after the pair fired upon U.S. forces, officials said. The deaths from the high-stakes mission highlight the challenge U.S. forces face in targeting violent militants, while bound by ethics and international laws and treaties to try to avoid killing non-combatants.