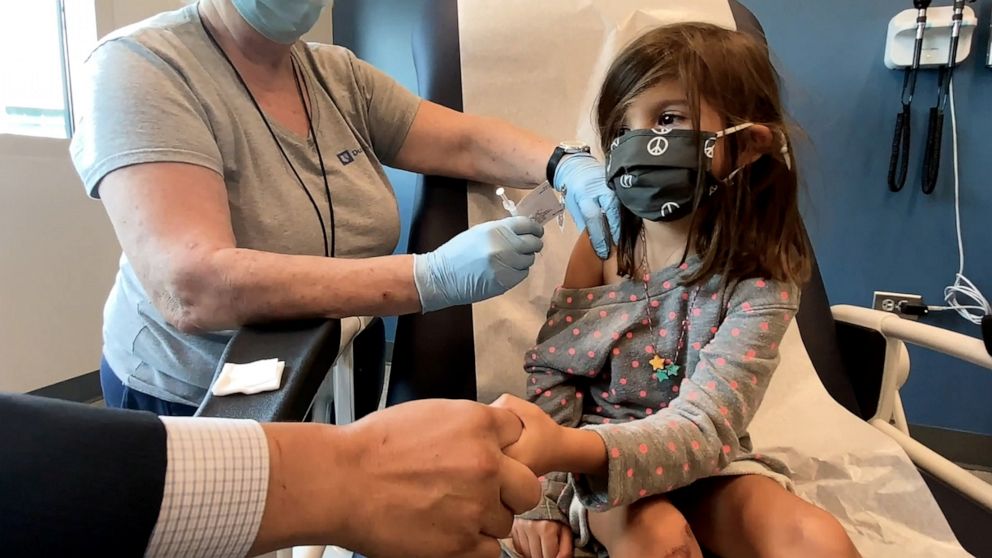 In a private phone call Tuesday with the nation's governors, the White House said states should prepare to begin vaccinating elementary-school-aged kids against COVID-19 in early November and that it would work with local health officials in the coming days to identify which sites will receive the first doses.
In audio obtained by ABC News, White House officials told the governors it had enough pediatric doses on hand for the 28 million children ages 5 through 11 expected to become eligible once federal regulators give the green light.
Once that happens, the pediatric Pfizer vaccine will be distributed in 100-dose packs. The doses, which are about a third of what is given to adults, will be sent to thousands of sites, including pediatricians, family doctors, hospitals, health clinics and pharmacies enrolled in a federal program that guarantees the shots are provided for free.
Some states are planning to provide the vaccine through schools as well.
"We've secured plenty of supply, and we'll be putting in place an allocation, ordering and distribution system similar to what we've used for the other vaccines," said President Joe Biden's White House COVID coordinator, Jeff Zients, on the phone call to governors.