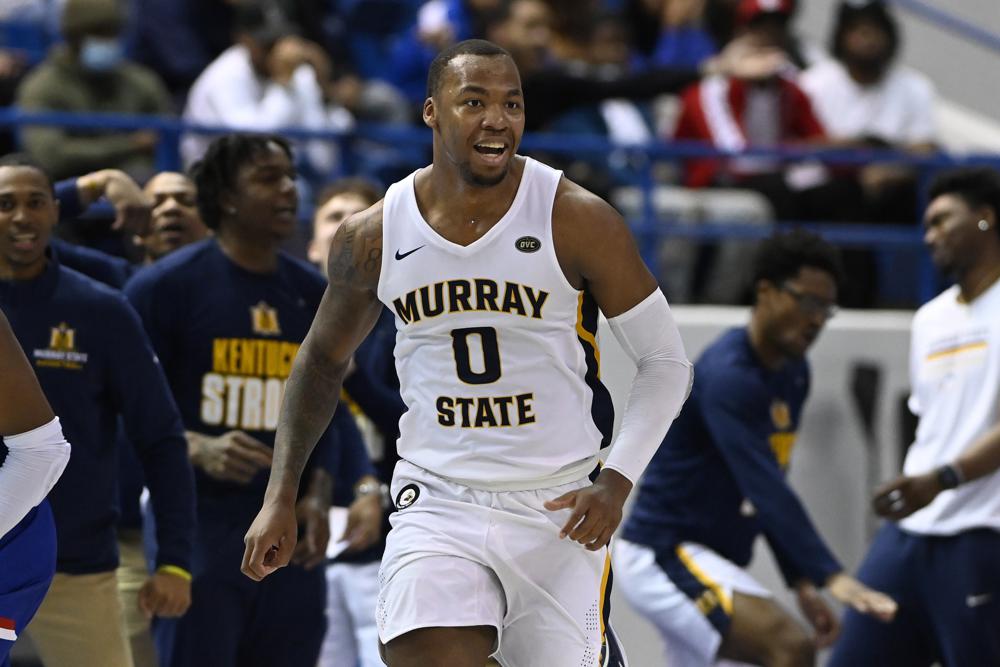 KJ Williams was playing a supporting role for Murray State a few years ago when Ja Morant posted a triple-double while leading the Racers to an NCAA Tournament victory.
As the Racers return to March Madness this week, Williams has matured into one of the team's star attractions.
Murray State (30-2) carries a 20-game winning streak into its first-round game against San Francisco (24-9) on Thursday at Indianapolis. The Racers owe much of their success to Williams, the Ohio Valley Conference player of the year.
"With me coming in my freshman year, I think I averaged 7 and 6 (his actual averages were 7.6 points and 4.7 rebounds per game)," Williams said. "I just took that to another level and just got my game better throughout the years. I just wanted to show that I can score at all levels, that I can do what I can do."
Williams improved his scoring averages to 12.7 points in 2019-20, 15.6 in 2020-21 and 18.2 this season. The 6-foot-10 junior also has produced 8.6 rebounds per game.
Now he gets to make his long-awaited return to the tournament.